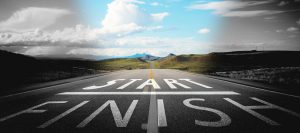 A few more days to the year 2017.
This is my last blog of the year.
So I want to sincerely thank you stopping by. You have been here, reading my work, caring about my stories, noticing my blog.
I mean what is a writer really without an audience. Writing is my joy and fulfillment but it would definitely be less joy if you didn't read it.
I celebrate us for making it this far.
I will be disconnecting a bit until mid January.
There will be lazy mornings where I will just watch the sunrise.
I am a big fan of the sunrise especially that the sun hula hoops and dances around Christmas day.
Well friend I hope this has been an amazing year for you.
I hope you have winged the dreams of others.
I hope you have resuscitated the dreams that were dying.
I hope this year you have carried on with your dreams despite whatever resistance you may have faced.
I hope this year you showed up even if you felt unready.
I hope you have embraced your purpose can still shine even through your weakness.
I hope in a world where we love to supersize everything, with headlines that emphasize on big over small, you did not forget to celebrate the beauty that comes from small things.  
I hope you have had time to stop, breath and in the words of  William Wordsworth you have allowed nature to be your teacher.
2016  has been awesome 
I got to co-author an international no 1 best seller  "From Fear to Freedom" with amazing woman from different parts of the world.
Some of these women are entrepreneurs; some run publishing companies and regularly write for Huffingtonpost, have been featured in shows such as Steve Harvey show.
That a girl from Botswana would have such an opportunity to be among such great minds is testimony that God shines his face upon ordinary humans.
But this has been possible because I flexed my writing muscles here and you my friend gave me a space to that.
I got to speak at events and got opportunity to do a podcast. Some of these I felt list qualified to do but I have learned that you can learn while walking.
I got to connect with awesome people who are doing insanely amazing things. I can't believe I have been able to make such connections .
I featured guest posts, at the core of my heart I must confess. is the desire to mentor.
I know this world is full of humans with potential, potential to write, potential to become exceptional scientists and many other things they gifted to be.
This potential needs a platform to be expressed and I am glad to have given others the platform to let their talent shine through my blog (of course I would have loved to feature more guest posts but the other ones went AOWL on me, I am grateful to those who showed up and I hope the ones who promised will deliver on their promise somehow).
I also guest posted for beauty for ashes, thanks to the incredible God sent Aldyth who has also given me an opportunity to meet writers I have come to adore Michele Cushatt.
Plus I am in the launch team of Michele's book that will be coming out next year entitled "I am". I have the inside scoop of the book before release and I cant wait to share about it.
I got to breath, there have been sometimes when I would have wanted to blog some more but I could not because of other life commitments.
I reminded myself  a tip I got from Problogger that when you blog you ought to remember that this is not a production line.
So days when guilt will try to kick in I would chant "this is not a production line, not a production line, not a production line."
Breathing allowed me to take beautiful moments in, moments spend with the people I adore- my friends and family.
Now lets pop the bottle of grapetizer and drink to a beautiful year.
Maybe there are other parts of the year you didn't like.
Perhaps earthquakes have run through your life, destroying all your pivots.
You don't want to relive moments of pain whatever life dealt you with.
But you are here.
You and I are here and that is what is important.
At the exit of 2016  I personally believe there is God inviting us to learn from the events of 2016, let go of the pains and make a fresh start.
2017 is going to rock and I hope you rock it too.
Let us look forward to 2017 armed with confidence, unafraid of making mistakes and failng (because it alright to fail), unafraid of those who oppose us and with readiness to defend our dreams.
Much love