What can I do for you today? 
Have you ever been asked this question, what can I do for you today?
Whether it's a friend offering help, or a random stranger or someone of authority, when asked wholeheartedly, this question, "what can I do for you today? " can go a long way. It can make a huge difference in someone's life.
This is a question that dream builders ask. Even if they don't ask it in words, their actions and the way they carry themselves indicate in every way that they live to answer this question. Their lifestyles suggests that the question is integral part of their lives. They offer experiences that speaks to their readiness to serve the people they come into contact with. Every encounter with a human soul, to them is an opportunity to create a difference. They will climb the ladder if that's what is required to get you the needed resources for your dreams.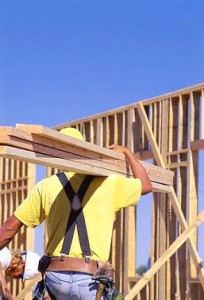 Dream builders know that they may be some area you are struggling with where they can help you. They don't just see you as a means to an end but they are genuinely interested in growing the person you are. They carry your dream as if it's theirs, they get concerned about the success of your dreams. They know their actions, no matter how small, can give you a needed breakthrough. They know a house is built one brick at a time and they understand that just one brick at a time can give you a needed leap. A dream builder is a teacher who puts in extra minutes for an ill performing student, or a doctor who puts in extra effort to keep a patient alive, a dream builder is a father who in his packed schedule takes a few minutes to talk to his son or daughter.
When dream builders ask this question it is about creating a memorable experience for you. My encounter with many dream builders has taught me that there is a whole meaning to this question. Here is what it has meant to me;
that I will create time for you
that your request count to something
that I am valued as a human being
A dream builder comes down to the level of a small man and reaches out to them. In our everyday life this is the question that should drive us, we should be dream builders and ask what can I do for you today? We cannot afford to be too obsessed with our own needs and forget to ask this question.
Are you a dream builder, do you ask the question, what can I do for you? Have you had an encounter with a dream builder, share with me how a dream builder has changed your life.