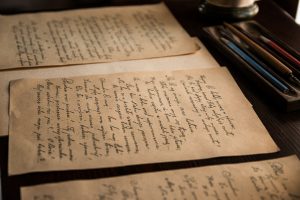 Trajan King CEO and founder of "Invincible Startup", an icon of business, who guest blogged here  and whom I find truly fascinating posted the following on facebook in response to the outcome of USA elections;
"Chester A. Arthur took office after the slow death of James Garfield. Neither the public nor the establishment were excited about him taking office because of his shady dealings.
A citizen who had never met him, but had faith in the office of the presidency, Julia Sand, sent him many letters, which are what I'd like to write to President-elect Trump. In part they read:
"It is for you to choose whether your record shall be written in black or gold. For the sake of your country, for your own sake and for the sake of all who have ever loved you, let it be pure and bright.
Your kindest opponents say 'Arthur will try to do right' – adding gloomily – 'He won't succeed though making a man President cannot change him.'…But making a man President can change him! Great emergencies awaken generous traits which have lain dormant half a life!
If there is a spark of true nobility in you, now is the occasion to let it shine. Faith in your better nature forces me to write to you – but not to beg you to resign. Do what is more difficult & brave. Reform! It is not proof of highest goodness never to have done wrong, but it is proof of it, sometimes in ones career, to pause & ponder, to recognize the evil, to recognize the evil, to turn resolutely against it…. Once in awhile there comes a crisis which renders miracles feasible.
Remember that you are President of the United States – work only for the good of the country. And bear in mind, that, in a free country, the only bulwark of power worth trusting, is the affection of the people."
This letter compelled me to reflect.
I imagined in my life coming to a place where there are more voices that say "I can't" compared to the ones that say "I can".
I imagined myself at a place where I do not measure up.
I imagined that this would be the type of letter I would love to read.
I would hang this letter on my wall because this type letter would be calling on me to tap into my best self.
I am convinced this letter would remind me the following beautiful truths,
That I deserve a chance in this life
That however my past looks like, however badly I failed to measure up there is some good still in me
This letter would have reminded me that where I have wronged I can will myself to do what is right, where I have erred greatly I still have a chance to make great corrections.
It would have reminded me that I will never be a human right off
This letter who have reminded me that I can become something even when most people don't count me.
This is me with lots of love reminding those with sling shots that those too can be powerful enough to knock giants, reminding those that have done this world wrong that the fact that they are still breathing is a God given occasion "to pause and ponder and recognize evil and turn resolutely against it."